I stayed at ten amazing B&Bs in Hunstanton, and the experience was extraordinary. From charming rooms to delightful breakfasts, here's what I learned about the best accommodations in this fantastic town.
Are you searching for cool Hunstanton B&Bs near the ocean with lovely sea breezes? Well, I've got you covered. Keep reading as I guide you to the perfect coastal vacation spot.
Imagine staying in comfy, unique places ready for you to visit. Picture waking up to the calming sounds of the waves, getting prepared for a day of exploring and relaxing. I explored many options that fit what I like and what I can afford. Whether I wanted a quiet getaway, a bit of luxury, really comfortable beds, great ocean views, or an exceptional small hotel experience, I found it all in Hunstanton.
Pack your bags, and get ready for a super fun vacation by the coast in Hunstanton!
Top 10 B&Bs in Hunstanton
List of the top 10 Amazing B&Bs in Hunstanton:
No.33 Hunstanton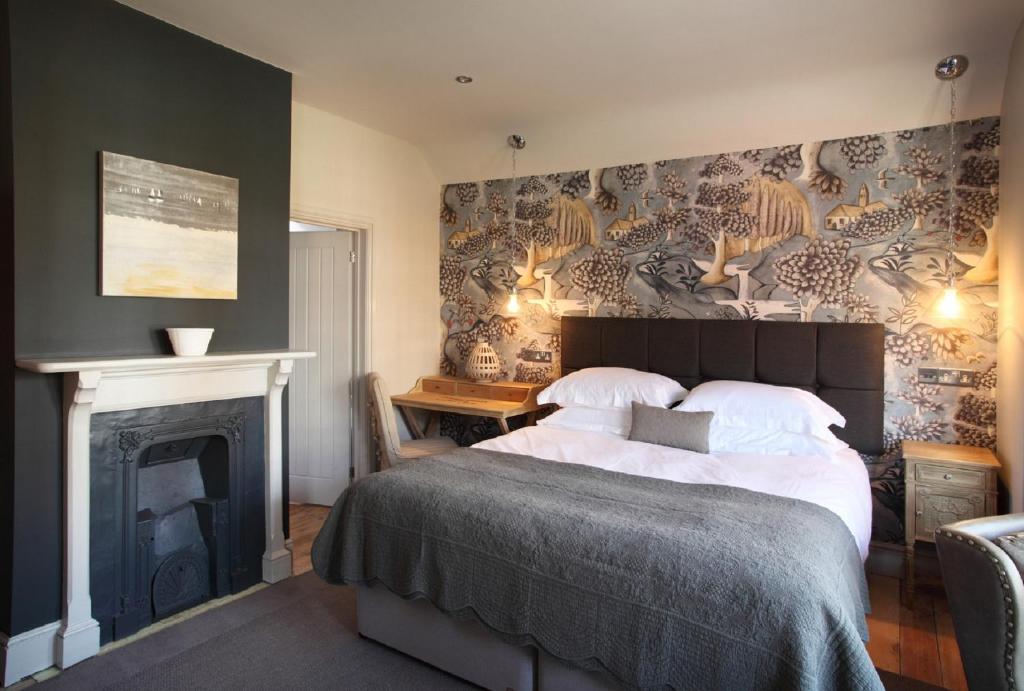 – Website/Phone: No 33 Hunstanton
Ashleigh Lodge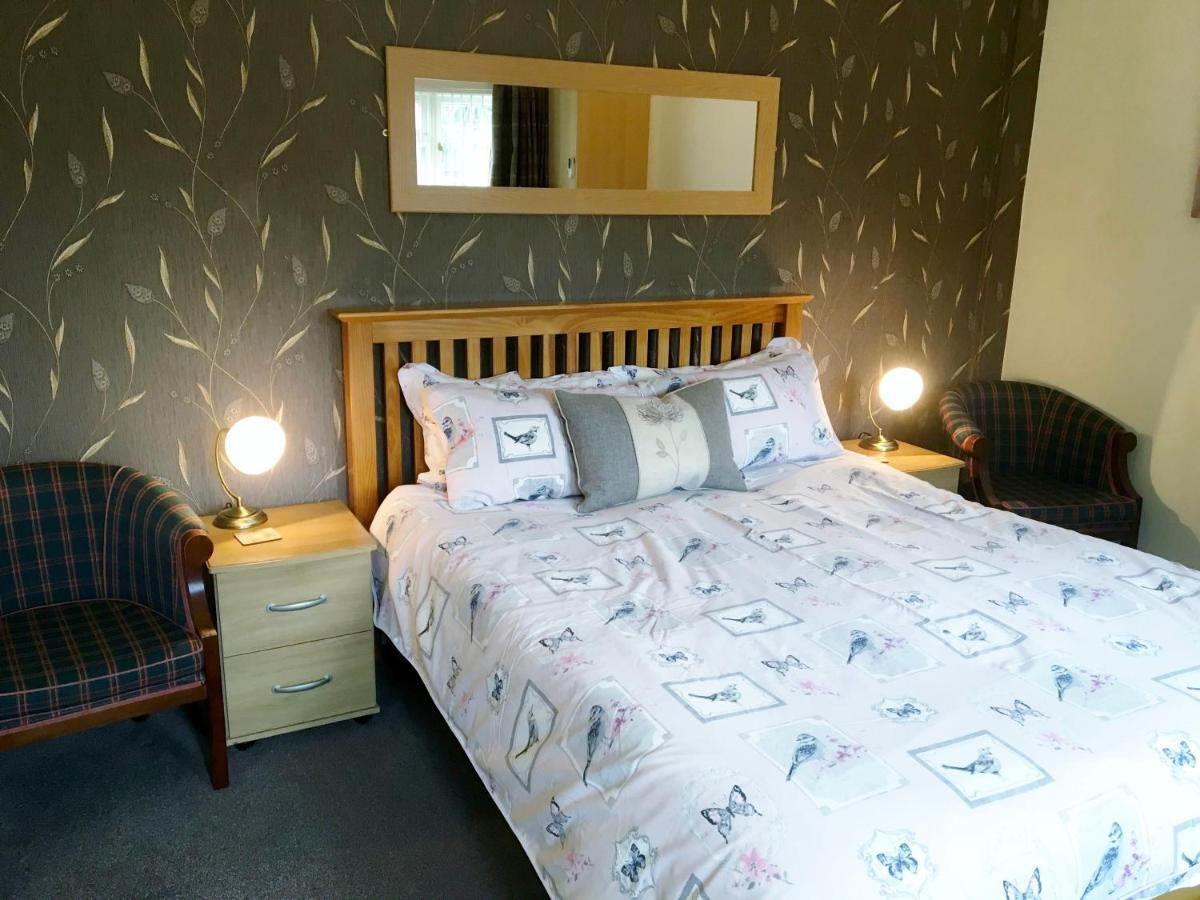 Ashleigh Lodge is my go-to, cosy spot whenever I find myself in Hunstanton, this delightful town nestled by the sea in North Norfolk. You won't believe how convenient it is – just a quick 3-minute stroll from the town center, where you're spoiled for choice with delicious restaurants, entertaining spots, and a charming promenade.
What I love about Ashleigh Lodge is its proximity to all the cool stuff around. Whether it's the Sealife Centre, Hunstanton Cliffs, Fun Fair, Princess Theatre, or more, it's all just a stone's throw away.
And let's talk about the rooms. Ashleigh Lodge offers a variety of single, Double, Twin, and Family Rooms. They've recently spruced up the place, and I must say, it looks fantastic.
If you're like me and enjoy a bit of everything, North Norfolk is the place to be. Whether it's a leisurely walk, bird watching, a round of golf, biking, or just unwinding by the sea, this area has it all. The expansive sandy beaches and picturesque marshes are simply inviting. Hunstanton is conveniently close to Kings Lynn, boasting old-world charm with its historic buildings and a new shopping centre. And don't even get me started on the unique towns and villages along the Norfolk coast – Wells-next-the-Sea, Burnham Market, Holt, and more.
What sets Ashleigh Lodge apart, though, is not just the location but the experience. The rooms are a hit, the breakfast is delightful, and the owners genuinely make you feel at home. And here's a plus – it's easily accessible for disabled people, making it an inclusive and welcoming retreat by the sea. Trust me; you won't be disappointed.
So, if you want a comfy place to stay that's close to fun things in Norfolk, Ashleigh Lodge is a great choice!
Here are some essential details:
It's at 14 Austin Street, Hunstanton, Norfolk, PE36 6AL.
The rooms have their own bathrooms.
They provide bed and breakfast.
– Website/Phone: Ashleigh Lodge
The Burleigh Guest House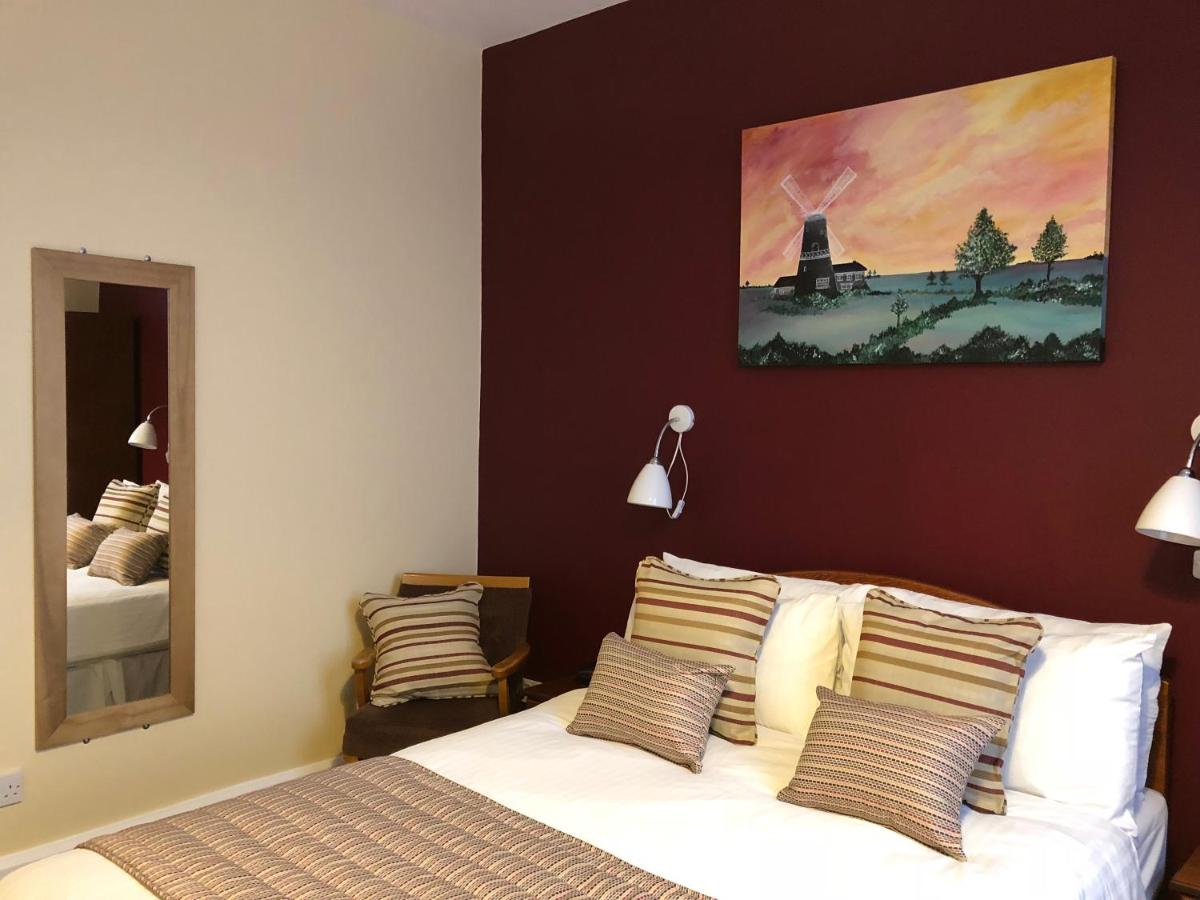 – Website/Phone: The Burleigh
Claremont Guest House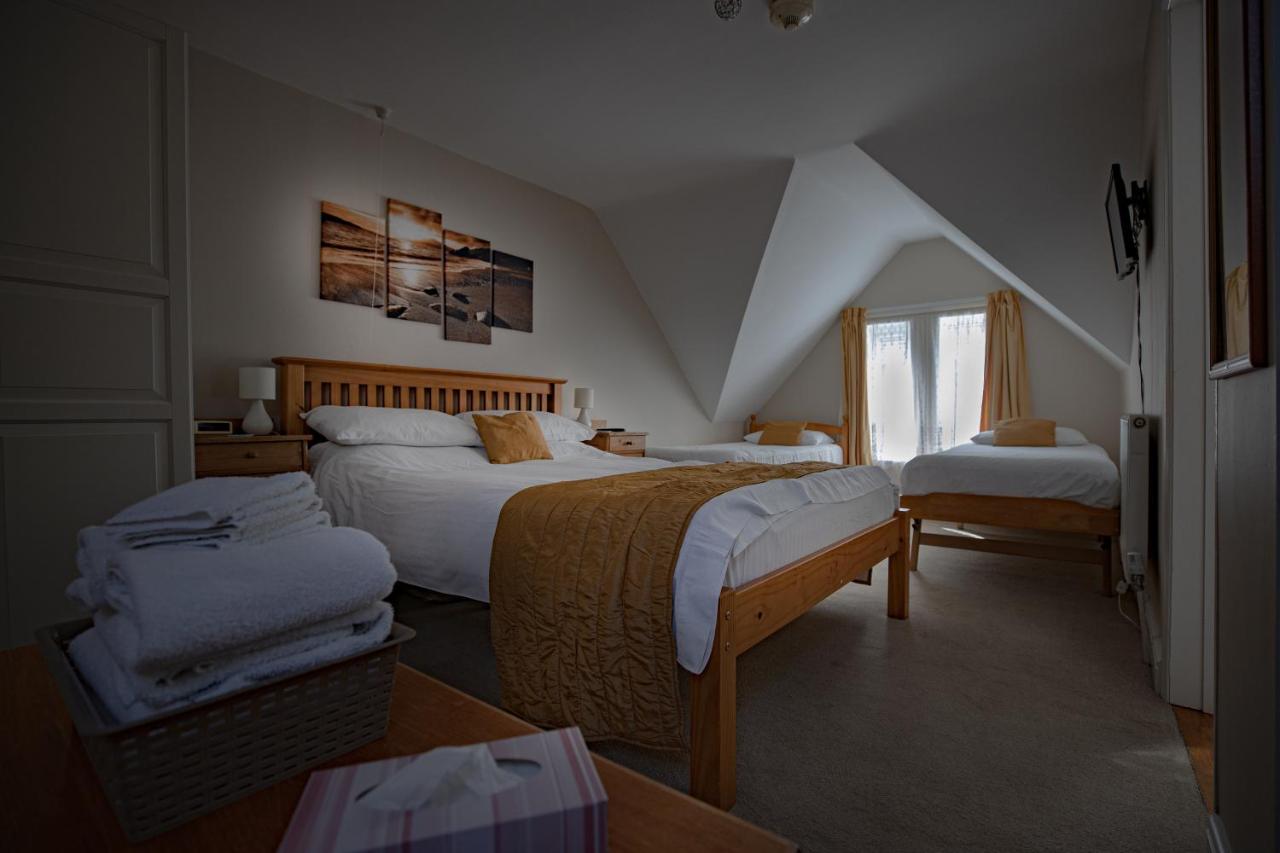 I recently had the pleasure of staying at the Claremont Guest House in Hunstanton, and let me tell you, it was an experience worth sharing. From the moment I stepped in, I could sense the cosy atmosphere that makes this place unique.
The room facilities were top-notch. I stayed in one of the seven cosy rooms, and what a delight it was. The attention to detail in the decor and furnishings truly made it a home away from home. It's the little things that count, and each room comes with a colour TV, clock radio, tea & coffee makers, a hairdryer, and more. They even provided extras that added an extra layer of cosiness, making my stay all the more enjoyable. The ground floor room I chose was not only convenient but designed for a comfy stay.
Now, let's talk about breakfast. A complimentary full English breakfast was included in my stay, and it was nothing short of delightful. From tea and coffee to fruit juice, yoghurt, fresh fruit salad, cereals, and more – they had it all. The breakfast options were varied, ensuring there was something for every palate. It was the perfect kickstart to my day.
The room options and prices were reasonable, catering to different preferences. Family rooms were available, and I found the pricing to be quite fair. Whether you opt for the single bed option at £60, the standard double bed option at £80, the twin bed option at £90, or the king bed option at £90, you're in for a comfortable and affordable stay.
And here's the icing on the cake – the rooms with a side sea view. I chose the seaside view king bed option, and waking up to that incredible sea view every morning was simply magical. Three rooms offer picturesque sea views, making it the perfect choice for a scenic stay. The location, just a short stroll from Hunstanton's attractions, and the provision of free WiFi and on-site parking added to the convenience.
In a nutshell, my stay at the Claremont Guest House was everything I could have hoped for – comfortable, welcoming, and with a touch of seaside charm. If you're looking for a delightful stay in Hunstanton, I highly recommend checking out this gem at 35 Greevegate. You won't be disappointed!
Top 5 Things I Liked:
Cosy and well-furnished rooms with thoughtful amenities.
Delicious and varied complimentary breakfast options.
Affordable pricing for different room types, including family rooms.
Breathtaking sea views from the rooms with a side sea view.
Convenient location with easy access to Hunstanton's attractions and on-site parking
Address: 35 Greevegate, Hunstanton PE36 6AF
– Website/Phone: Claremont
No.9 Guest House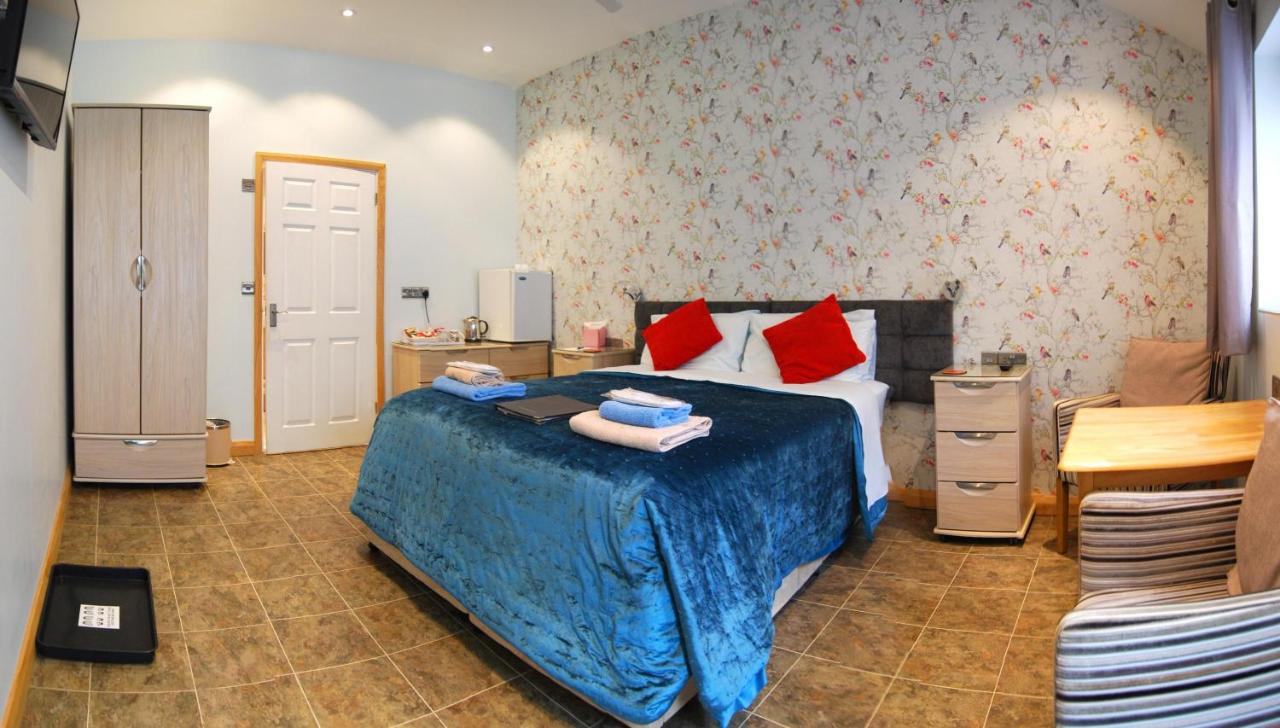 No 9 Hunstanton is a cozy guesthouse near the town center of Hunstanton in West Norfolk. It has been welcoming guests since 2004 and provides a 5-bedroom guesthouse, including wheelchair-friendly options. The guesthouse is a classic Carrstone house, just a short drive downhill from the beach and seafront.
The website also shares details about lots of fun things to do in the area. There are walks and trails for everyone, like the Norfolk Coast Path and Peddars Way. If you get tired, buses can pick you up and take you back. For winter visitors, there's a special drying room and boot trays.
Birdwatching spots in the area include Titchwell Marsh, Holme Dunes, Cley and Salthouse Marshes, Holkham Beach Nature Reserve, and Snettisham.
There are also plenty of activities nearby, like checking out the Sea Life Centre in Hunstanton, catching a show at Princes Theatre, exploring historic houses and grounds at Holkham or Houghton Hall, and visiting Norfolk Lavender.
Located at 9 Church Street, Hunstanton, PE36 5HA
Victorian cornerstone house offering four-star silver award bed & breakfast
Close to the town centre, seafront, and beach
– Website/Phone: No.9 Guest House
Ellinbrook House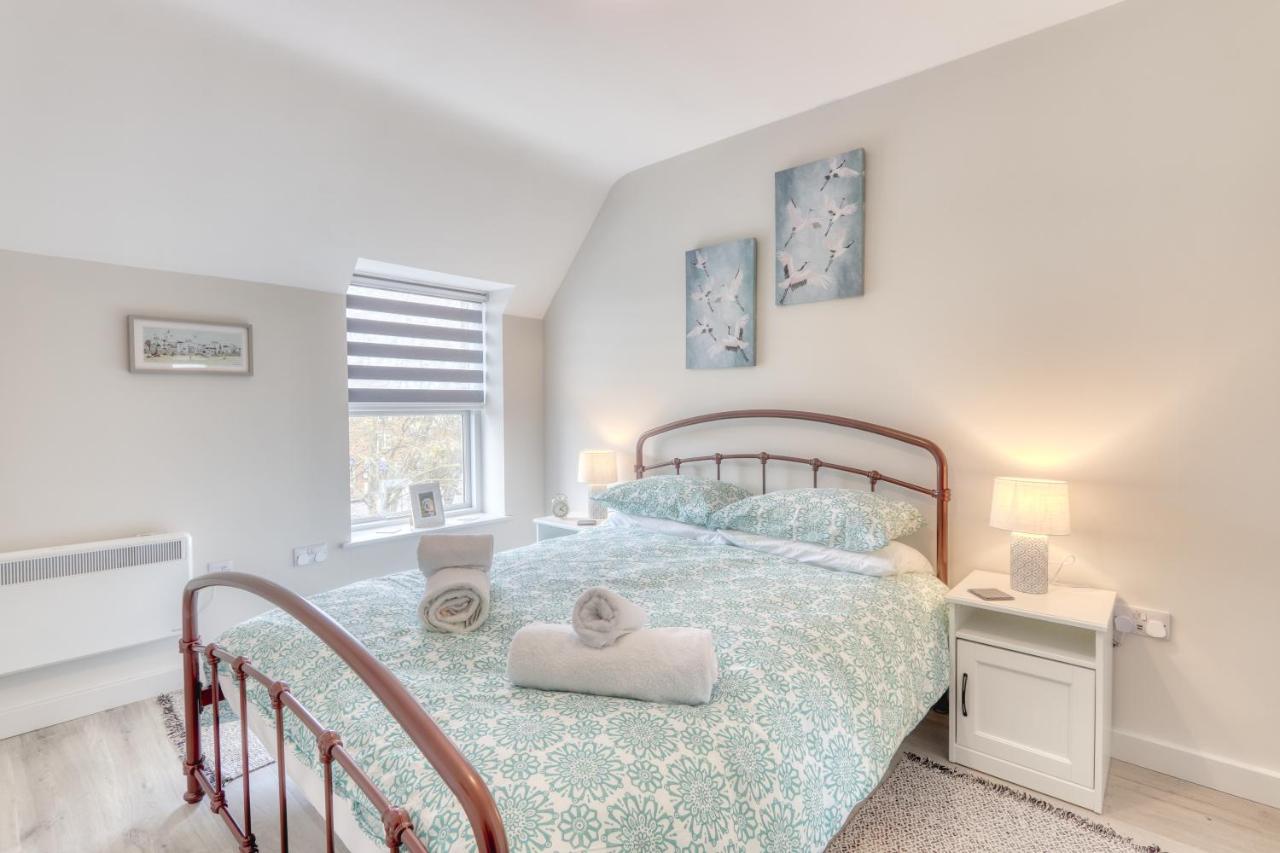 Ellinbrook Guest House has lots of different rooms for guests to choose from. Check them out:
Spacious first-floor superior double room: This room is big and comfy, with two large windows, a pine double bed, a wardrobe, a dressing table, and a cozy sofa. It's perfect for couples staying longer or those who want extra space. People who come back again really like this room.
Superior double or twin room on the first floor: This room is big too, with a large window facing west, comfy armchairs, and a super-king bed. It's great for couples or friends traveling together. But be quick, this room gets booked up fast!
Double room with shower on the first floor: This beautifully decorated room faces west and has a large ensuite shower room.
Deluxe king room on the first floor: This room is even more significant than a double room and has a cozy king-sized bed. It comes with an ensuite that has both a bath and a shower. Plus, there's extra space with two comfy armchairs.
Double room with shower on the second floor (Blue Room): This west-facing room gives you a sea view from the side window. It's called the Blue Room and has a large ensuite shower room with classic styling.
Apart from these rooms, Ellinbrook Guest House has Cyrils Apartment, a cool 2-bedroom family-friendly apartment with modern styling. It's on the first floor and has everything you need, including a kitchen/diner, utility room, sitting room, bedrooms, and a bathroom. Well-behaved dogs are welcome in the apartment, and parking is available on a first-come, first-served basis.
Ellinbrook Guest House is a Four Star Gold bed & breakfast on the west Norfolk coast. It's just minutes from Hunstanton town center, the beach, and the bus station. They have off-street parking and a safe place to store bicycles. The building is made from locally quarried Carrstone.
If you stay at Ellinbrook Guest House, you can do lots of fun stuff like bird watching, walking, cycling, golf, and water sports. The area also has miles of beautiful beaches and scenery. You can check out cool places like Norfolk Lavender, Holkham and Sandringham Estates, and RSPB Reserves of Titchwell Marsh and Snettisham.
In the out-of-season period, you can enjoy the big Norfolk skies, empty beaches, and different bird life. There are cozy village pubs with log fires and lots of warm food options.
Here are some important details:
It's at 37 Avenue Road, Hunstanton, PE36 5HW.
The rooms have their own bathrooms and are only a few minutes walk from the seafront, town center, and theater.
They have an excellent range of breakfast options.
– Website/Phone: Ellinbrook House
The Gables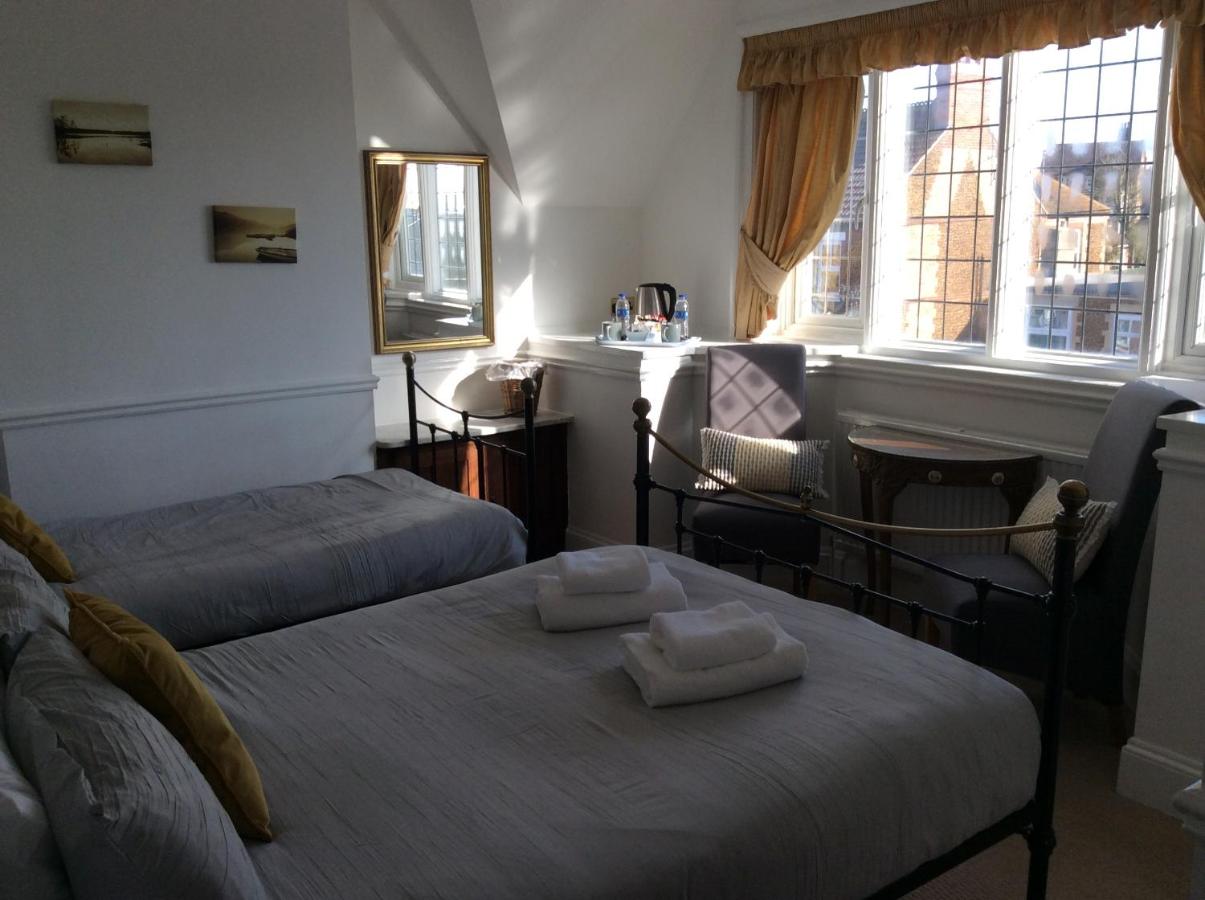 – Located at 28 Austin Street, Hunstanton, PE36 6AW
– Comfortable Edwardian building in a quiet residential area near the beach
– Website/Phone: The Gables
Gate Lodge Guest House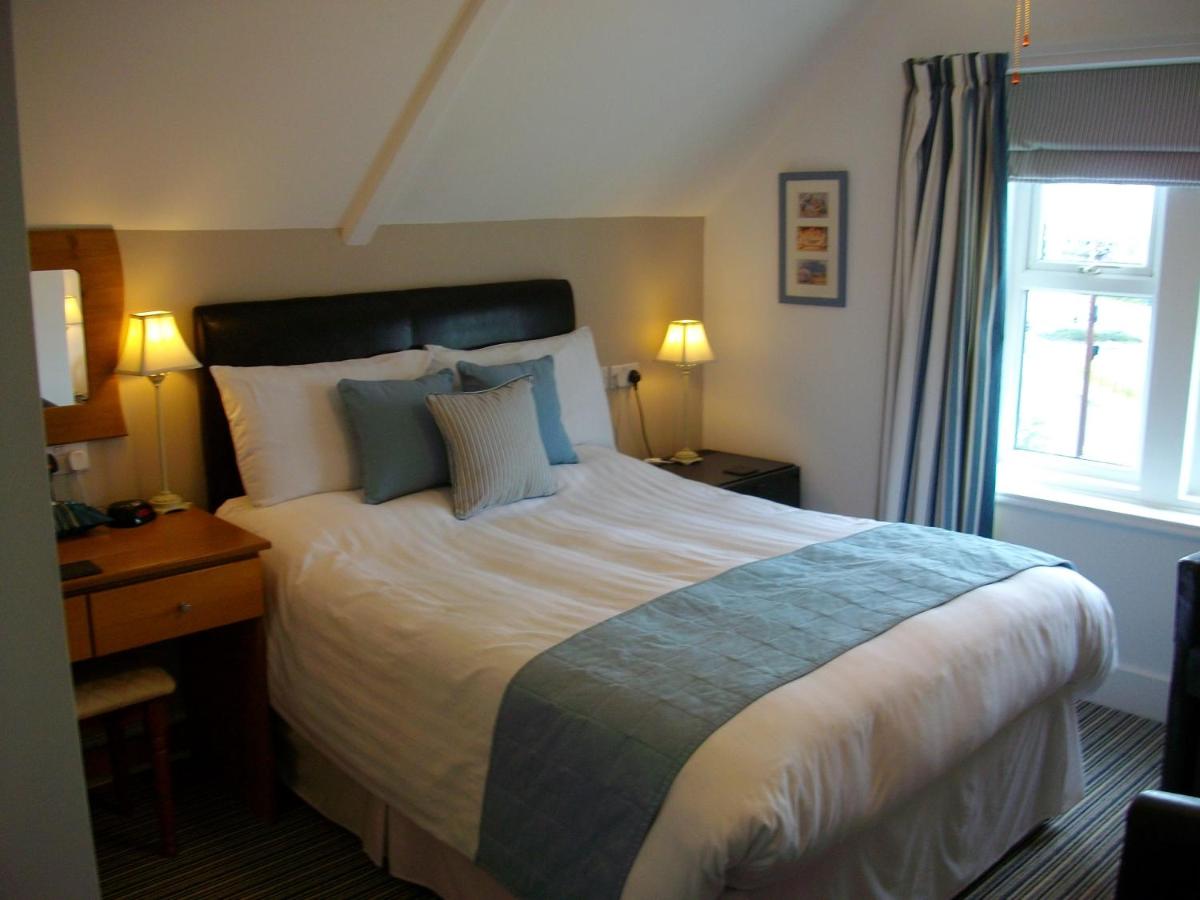 The Gables Guest House is a really great place for grown-ups in Norfolk. People who stayed there before loved it and said good things about their stay. The rooms are big, comfy, and have useful stuff like an iron, hairdryer, fan, and kettle. The bathroom has good-quality shower gels, shampoo, and hand wash. Linda, the owner, is super nice and gives good advice about where to eat. People also like that there are cats and dogs at the guest house, which makes the stay even better. The rooms are super clean and well taken care of, with cozy beds for a good night's sleep. The area around is quiet, and they let you check in and out at times that suit you, making it a really chill stay. You can easily find parking nearby. They have a quick grab-and-go breakfast with lots of choices. The guest house is known for being peaceful and well looked after, and Linda is awesome for making sure everyone has a perfect stay.
Here are some important details:
It's at 2 Westgate, Hunstanton, PE36 5AL.
It's a short walk from the beach.
The rooms have access to a garden and patio.
They offer WiFi and some free parking.
– Website/Phone: Gate Lodge
Glenberis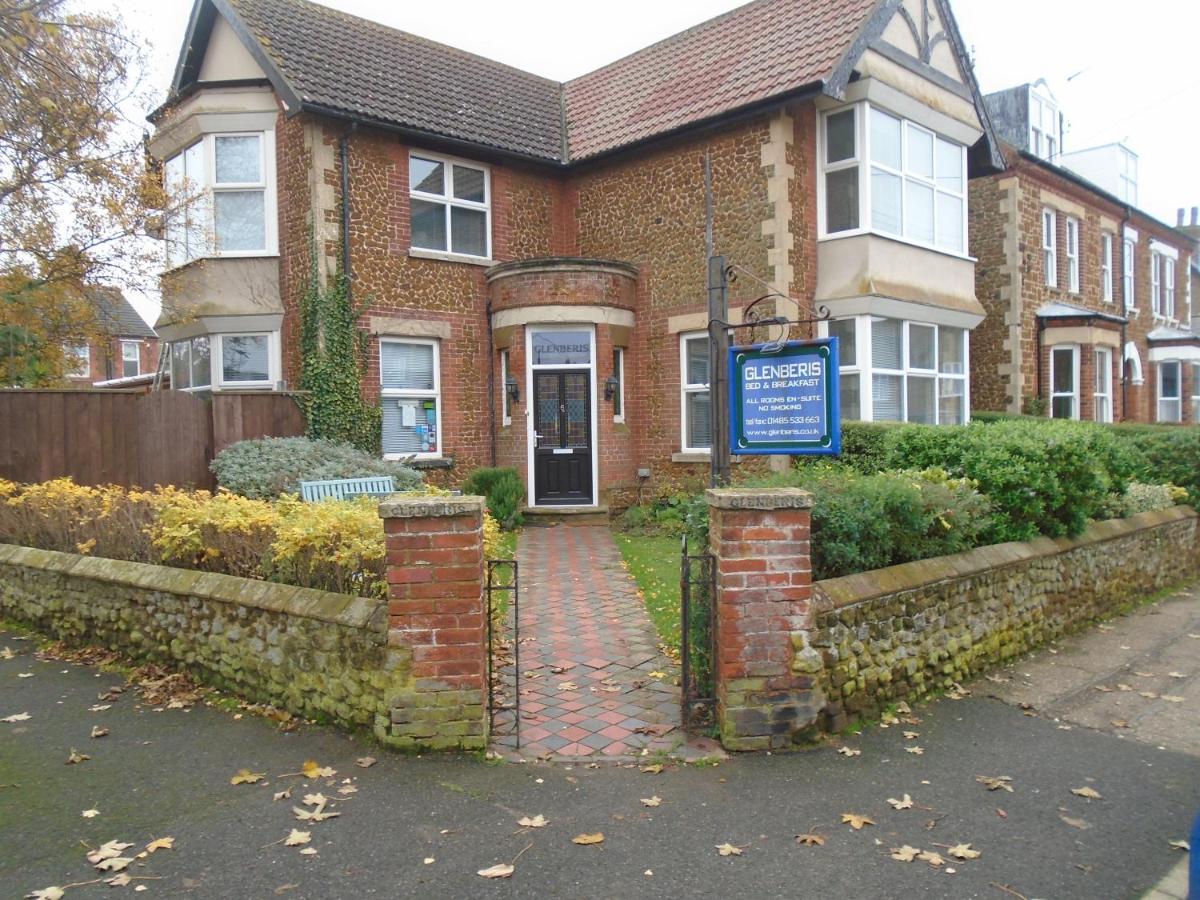 Glenberis B&B is a cool place in Hunstanton at 6 St Edmunds Ave, PE36 6AY. It's an old building that got a modern makeover. They have six double rooms with their own bathrooms, and all the rooms have cool stuff.
The rooms at Glenberis B&B look nice and have a tray with snacks, TVs, DVD players, iPod docks, hairdryers, cozy bathrobes, and slippers. You can use free WiFi everywhere.
For breakfast, Glenberis B&B uses local stuff to make a buffet with cereals, fruits, yogurts, smoothies, juices, and baked goods. You can pick a classic Norfolk-cooked breakfast or something lighter. They also offer extra dishes like Eggs Benedict, Smoked Haddock, and Smoked Salmon.
Cool places like the Hunstanton Sealife Centre, the Oasis Leisure Centre, Norfolk Lavender in Heacham, Historic Kings Lynn, and Holkham Hall's beautiful beach are nearby.
People who visited Glenberis B&B say it's a nice place run by Paul & Barbara. The rooms are praised for having beautiful king-size brass beds and fancy toiletries. Visitors like the attention to detail, and they've given it good reviews on Tripadvisor with a 5/5 rating.
Here are some important details:
It's at St Edmunds Avenue, Hunstanton, PE36 6AY.
It's just a short walk from the seafront.
It's a friendly B&B with clean, modern decor.
Breakfast is made from local stuff.
You can use free WiFi.
– Website/Phone: Glenberis
Sunset Guest House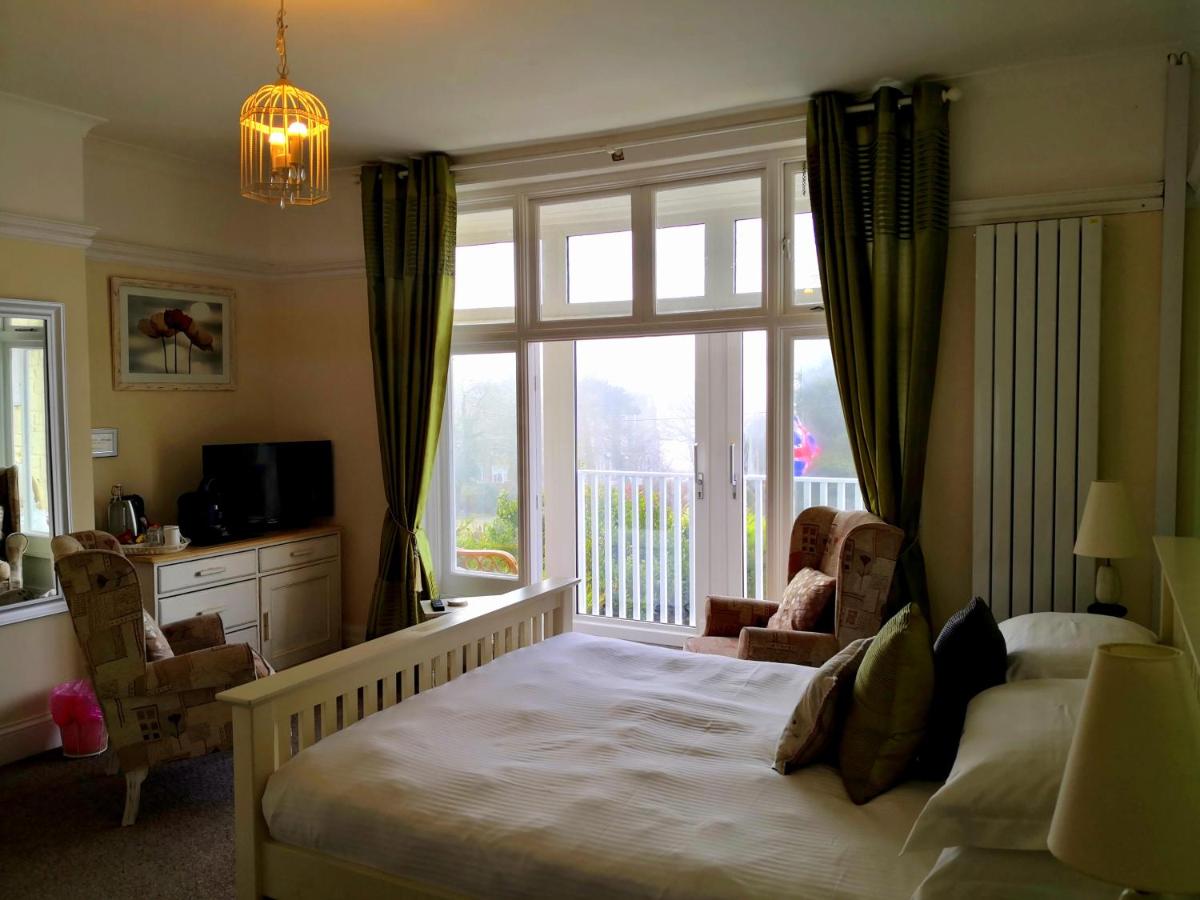 Sunset Inn is a cozy guest house in Hunstanton, Norfolk. It has great rooms, including Superior, Standard, and Single options. The big Superior room even has a balcony with views of the sensory park, the sea, and the town. All the rooms are clean, comfy, and nicely decorated.
People who stayed at Sunset Inn liked the friendly owners and staff, and they praised how clean and excellent the service was. The breakfast at Sunset Inn is highly recommended and totally worth it.
Most guest rooms at Sunset Inn are perfect for couples. The Superior rooms have a special enclosed balcony with sea and town views, creating a romantic atmosphere.
Sunset Inn is right in the middle of Hunstanton, so you can easily walk to the town center, the promenade, limestone cliffs, and Princess Theater. It's one of the few places on the east coast where you can see the sun set over the sea. The area has lots of cool stuff to explore, like the beautiful scenery and coastal experiences of The Wash.
The guest house is super close to the coast and the Esplanade Gardens. It's just a short walk from the town center and is surrounded by charming cottages and beautiful scenery, giving you a fantastic experience. You can also easily get to the beach and other attractions.
Most guest rooms at Sunset Inn let you enjoy amazing sunsets. The rooms are sorted by size and what they offer, with Superior rooms having a balcony with sea and town views.
Here are some important details:
It's at 24 Northgate, Hunstanton, PE36 6AP.
It's close to the beach.
All rooms have sea views and their own bathrooms.
You can use free WiFi, and there's parking on-site.
– Website/Phone: Sunset Guest House
Frequently Asked Questions
Are There Any Nearby Attractions or Activities to Enjoy While Staying at Lakeside Old Hunstanton B&B?
While staying at Lakeside Old Hunstanton B&B, you'll have plenty of nearby attractions and activities to enjoy. Stroll along the beautiful Old Hunstanton Beach or Hunstanton Main Beach, both just a stone's throw away.
If you're in the mood for relaxation, the B&B also offers a lovely picnic area to unwind and soak in the coastal atmosphere.
And don't forget to check out the popular amenities at Burlington House Guest House, including the deluxe double studio with a private entrance and patio.
What Are the Positive Reviews and Ratings for Burlington House Guest House, Specifically Regarding Comfort and Amenities?
Positive reviews and ratings for Burlington House Guest House highlight the comfort and amenities provided.
Guests have praised the cleanliness and comfort of the rooms, as well as the well-equipped facilities.
The Deluxe Double Studio's private entrance and patio have been particularly appreciated.
With a rating of 9.4 out of 10 based on 264 reviews, Burlington House Guest House offers a fantastic experience with its cozy and well-appointed accommodations.
Can You Provide More Information About the Breakfast Options at Cliff Farmhouse B&B Suites and the Exceptional Ratings It Has Received?
At Cliff Farmhouse B&B Suites, you'll be delighted with the breakfast options available. They offer a continental breakfast that comes with your stay, and you can enjoy a delicious cooked breakfast for an extra charge. Guests have raved about the exceptional ratings the breakfast has received, praising the quality and variety of the food.
Do Any of the Rooms at Claremont Guesthouse Offer Sea Views, and What Are the Positive Reviews From Previous Guests?
Yes, some rooms at Claremont Guesthouse offer sea views, allowing you to enjoy the beautiful coastal scenery.
Previous guests have left positive reviews praising the property, the hosts, and the delicious breakfast.
The combination of the sea views and the warm hospitality make for a memorable stay at Claremont Guesthouse.
What Makes No 33 Stand Out as an Accommodation, and Why Do Guests Highly Recommend It?
No 33 stands out as a boutique accommodation due to its unique features and exceptional guest satisfaction. This highly recommended establishment offers a fantastic experience for guests seeking a cozy and intimate stay.
With its prime location less than 350 meters from the seafront, free parking, and WiFi, No 33 provides convenience and comfort. Guests have praised the place for its exceptional service, beautiful accommodations, and overall memorable experience.
Conclusion
In conclusion, Hunstanton offers a range of delightful bed and breakfasts for a coastal retreat. Whether you prefer a peaceful lakeside setting, luxury, exceptional comfort, a sea view, or a boutique experience, there's something for everyone.
With positive reviews and high ratings, these hideaways guarantee an unforgettable stay. So pack your bags and escape Hunstanton for a rejuvenating getaway in one of these charming B&Bs.